March 2013 Update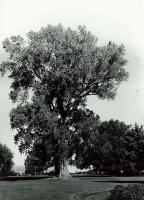 Greetings tree aficionado's

The year is Marching on as they say so we are pleased to bring you our latest update. It has been a busy start to the year for us with many new tree records coming in from around the country.

New Trees and New Years Resolutions
Several people took up our challenge to get cracking and become an active contributor to the NZTR. Two people stand out, Darryl Judd of Palmerston North and Phil Sale of Tauranga have created or updated 17 and 11 single tree or group tree records respectively already this year – well done chaps! Another keen contributor has been Matt Smillie of Wellington on his quest to track down many of the trees S.W. Burstall considered to be the largest/best in the country. Check out some of the highlights below.
New Zealand Tree Register Highlights
Norfolk Island pine (404 Points) Yatton Park, Tauranga.
BPR/1068
2nd tallest in World (51.4m)
Bunya Bunya (341 Points) Yatton Park, Tauranga.
BPR/1025
NZ Champ
Queensland kauri (376 Points) Yatton Park, Tauranga.
BPR/1026
NZ Champ
Redwood (494 Points) Memorial Grove, Rotorua.
BPR/1072
Tallest in NZ (68.7m)
Chinese swamp cypress (219 Points) Botanic Gardens, Christchurch.
CR/1071
NZ Champ
River she-oak (348 Points) Hunter Estate Reserve, Katikati.
BPR/1063
NZ Champ
Bermuda cedar (191 Points) Parnell, Auckland.
AR/1070
NZ Champ
Giant sequoia (536 Points) Botanic Gardens, Christchurch.
CR/1074
'The Prince Alfred Tree'
Undoing History
Occasionally we come across trees previously recorded were errors have been made. Sometimes trees have been listed as the wrong species or simply an error was made measuring it. In some instances multiple-stemmed trees have been measured as a single measurement. It is very hard to 'undo' a record once it is created so from time to time we will profile trees that fall into this category.
The Frimley Park river she-oak (
HBR/203
) near Havelock North is one of those trees. Former paper records showed this tree to be very big. A recent update revealed that it has a double stem.
The Anzac Park American elm (
NNR/775
), once recorded as the only large tree of this species recorded in NZ was finally confirmed to be a Dutch elm after it was recently removed and a herbarium sample sent for verification.
Bunya Bunya Tree Hunt
Three new Bunya pines have been added to the NZTR following our call to chase down prominent specimens of this tree. Check out new trees in Christchurch
CR/1056
, Auckland
AR/1069
and Tauranga
BPR/1061
. Do you know of a Bunya Bunya that is not listed on the NZTR? If so, take the time to measure, photograph and create a permanent online record of it.
Sponsors
Is your organisation looking to support a good cause? Consider joining our growing list of Annual Supporters of the Trust. Maybe you might even be in a position to become a Region Sponsor. See our
NZNTT Sponsors List
and contact us for more information.
Kind regards,
The Notable Trees Team
www.notabletrees.org.nz